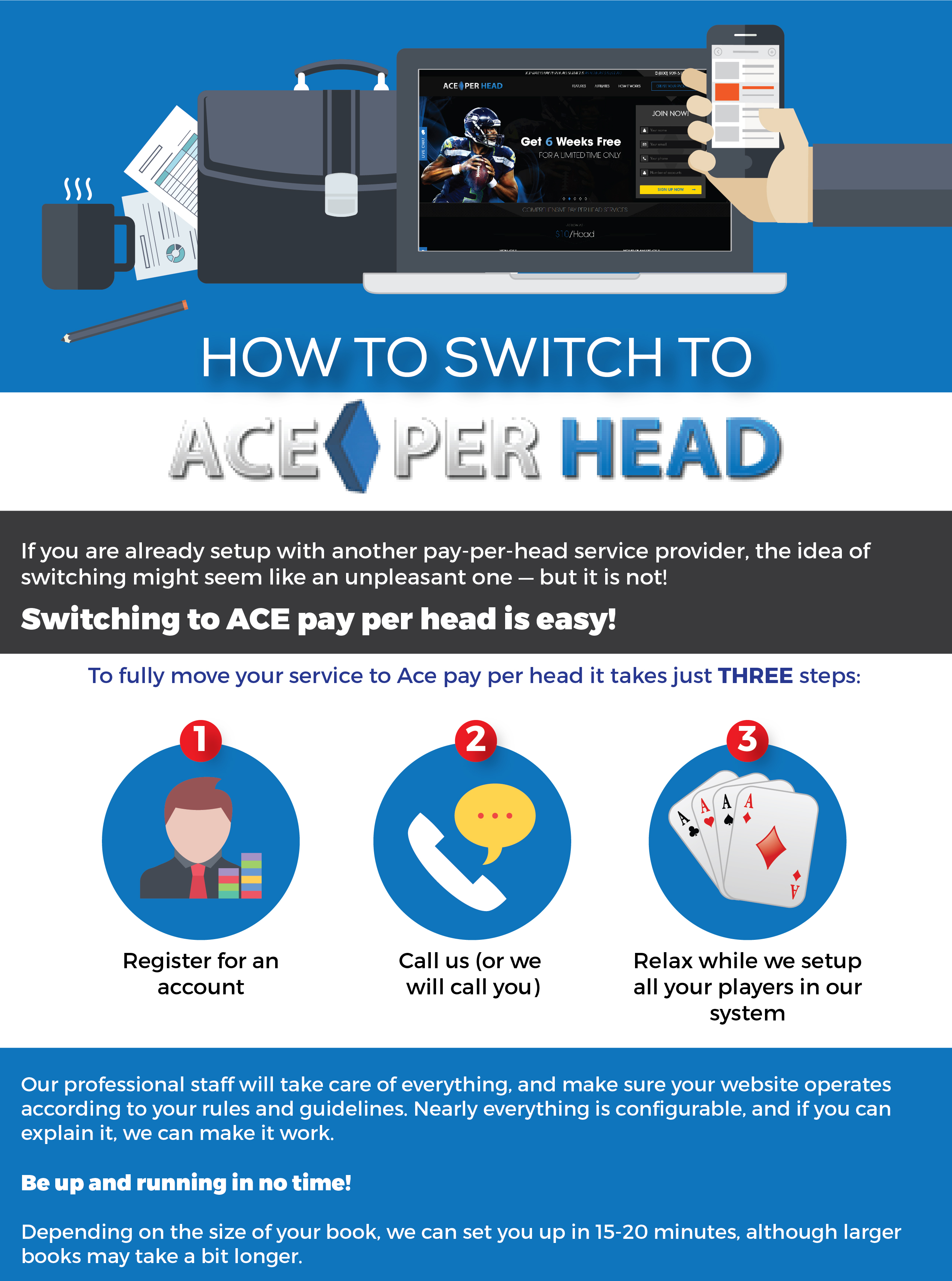 How to Switch to Ace Per Head
If you are already setup with another pay-per-head service provider, the idea of switching might seem like an unpleasant one — but it is not! Switching to ACE pay per head is easy!
To fully move your service to Ace pay per head it takes just THREE steps:
Call us (or we will call you)
Relax while we setup all your players in our system
Our professional staff will take care of everything, and make sure your website operates according to your rules and guidelines. Nearly everything is configurable, and if you can explain it, we can make it work.
Be up and running in no time!
Depending on the size of your book, we can set you up in 15-20 minutes, although larger books may take a bit longer.