Advanced Sportsbook Solutions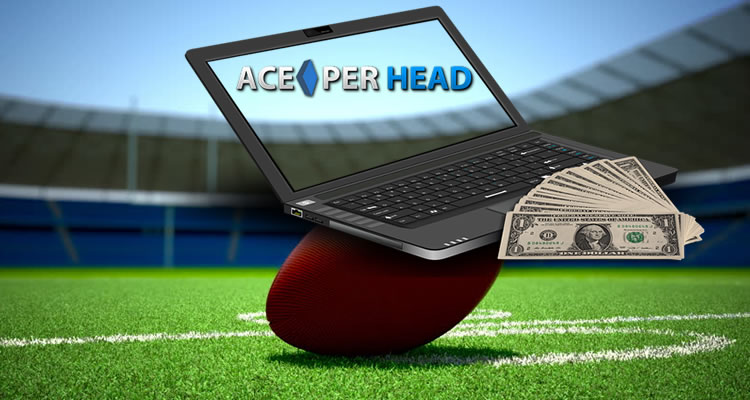 Advanced Sportsbook Solutions
Empower your online sportsbook with the help of the best football betting software and the complete betting solution offered by AcePerHead.com.
Making the Most Out of Football Season
This time of year is filled with expectation and excitement, for fans and bookmakers alike, but, for some bookies, the start of football season is also full of uncertainty and a hefty dose of fear. Fear that their pay per head service won't deliver, that football betting sites will crash and that they do not have the backing of a robust, safe, and reliable football betting software.
All these concerns are valid, let's face it, most of us have a horror story or two to tell about our service provider failing to deliver on their promised service level.
If you want to leave the fear and uncertainty behind, you need to switch to Ace Per Head today, not only do they have more years of experience under their belts than any other pay per head company, they also have the most secure and stable network in the industry.
As a company that has technology as the number one item on their budget every year, you know they only work with the best football betting software available. Working with the best tools has many benefits, but the number one concern of every online betting site is the cost these tools represent.
Thanks to the streamlined and extremely efficient way in which AcePerHead.com operates, having the best software won't cost you more, in fact with pricing starting at just $10 per head, you will be pressed to find another shop that offers the same value and added benefits of their service.
The football betting software used has a ton of features that make it the optimal tool to maximize profits, increase customer engagement, and drive player loyalty.
Here Are Some Examples:
The front end of a football betting software is the part that the players get to see and interact with, so the look, feel and usability of it are key components of providing players with a great betting experience, as such the front end needs to be:
A responsive site is one that automatically adjusts its size to fit any screen or device. This way navigation of the site is never hindered by the size of the display, therefore a player accessing the site from a tablet will have an equally pleasant experience as one who accesses the site from their desktop.
Online businesses can be perceived as impersonal, you don't have the advantage of explaining something and guiding along their journey, so online sportsbooks must have a user-friendly interface for the end-user.
By user-friendly we mean, it is fast and easy to find the football betting odds they are looking for, placing a bet is a straight forward activity, and there are not a lot of steps involved in completing the task.
Identifying important fields is also important, for example, the players available and at-risk balances should be visible and easy to understand, pending wagers and graded wagers should be accessible with just a click of a button. Important messages from the agent should be displayed when the player first logs in and betting lines should be clearly displayed with starting times and dates.
Most betting sites run into trouble when it comes to displaying alternative lines, props, and special tournament odds. It is very easy for the player to get confused when placing a wager if the descriptions of the odds are not accurate. This is never a problem when Ace Per Head is the one posting the descriptions.
As shallow as this may sound, looks matter, a well-organized front end, with a pleasing color scheme is an integral part of creating the best betting experience possible for your players. At Ace, nothing is overlooked, every detail matters and is used to increase revenue for the agents.
As an agent, the back end of the betting software is probably one of your main concerns is this where you will be interacting with the software the most.
There are different parts to a football betting software back end, one is designed to be used internally by the line managers and other staff, this is where the lines are posted and managed, games are graded, line types and player profiles are created.
In most cases, you won't have to concern yourself too much with this unless you decide to be the one in charge of posting and managing lines for your package, which is a feature offered by AcePerHead.com.
Most agents will be dealing with features of the backed that display information about their package in financial terms, player count, balances, settle amounts, end of week performance, etc.
This means the following features should be at the top of your wish list:
No business can operate blind, you need up to date and accurate information to make informed decisions that will have an impact on your business future. There is no room for guesswork in this industry, everything must be backed by facts.
The real-time reporting module offered in Ace's betting software offers just that, accurate, updated information generated within seconds. From position reports, wager limit reports, player balances, detailed win/loss reports, settle reports, end of week reports and even custom-made reports are available to you.
Larger pay per head agents, often have sub-agents working for them, these sub-agents will have their own packages from which you profit as a master agent. This is a great way to increase revenue and grow your online presence, however, in the past managing, these sub-agents was a nightmare.
Having to keep track of everything that was going on with them was usually done in an excel spreadsheet, that needed to be updated constantly. With the sub-agent management system, you will never have to worry about taking time out of your busy day to update any spreadsheets.
As a master agent, you will have access to all the activity, balances, positions, etc., of your sub-agents from the same backend; you can run settle reports, win/loss reports, position reports, and more. In turn, your sub-agents will have their own agent access where they can monitor and manage their players without having access to any information pertaining to your master package or any other sub-agents package.
Easy Steps for Growing your Betting Revenue
Moving your sportsbook to an online platform managed by a pay per head company means that you no longer have to deal with many of the administrative headaches that you had when you were running things on paper or through your own spreadsheet. One of the most popular sports for wagering, of course, is football, both through NFL action and college games. When you sign up with a platform like AcePerHead.com, you get access to software that will allow you to offer football wagers to your clients, with a variety of props available to you to put out there, should you choose.
Maximize Your Betting Revenue with Diverse Football Options
Obviously, your betting clients can choose to stick with the point spread or Moneyline for the outcome of the game. However, that's just the beginning of the choices you can offer your clients with our football betting software. You can also offer the opportunity to bet whether the teams will go over or under the combined point total that you set.
You also have the chance to let your clients bet on the outcome at the end of each quarter (including the half).
You can offer wagers on a variety of other numbers through the game, such as:
passing yards by either team
rushing yards by either team
interceptions thrown by either quarterback
which team will score first
which team will turn the ball over first
The options can get even more diverse when you offer action on such major games as the College Football Playoff championship game or the Super Bowl. There are as many props available for those games as you can imagine, or even more.
Some of the more unusual props that have popped up in recent years include:
the length of time it will take the performer(s) to complete the national anthem before the game
which songs the band(s) performing at halftime will perform
whether the game announcers will use specific terms that are specific to the matchup
which coach (in the NFL) will issue the first challenge of an official's call
unusual actions by a team mascot
the number of costumes that a halftime performer will wear
the color outfit that the national anthem performer will wear
The list goes on and on, and you can offer your clients access to a number of wagering options by taking advantage of our football betting software. Football is one of the most popular wagering sports in the world, so you want to give your clients as many options as possible.
Optimize your sportsbook by using AcePerHead.com
Why should you utilize AcePerHead.com as your platform for your sportsbook? There are a lot of platforms out there that offer the same sort of price per head sportsbook administration, but there are several reasons why AcePerHead.com stands head and shoulders above the rest.
Given the number of options that you can provide your betting clients for wagering on football games, AcePerHead.com is well worth the money. There are pay per head services that charge less than we do, but they also only offer the basics in terms of football wagering options. Why would you pay a weekly fee just to be able to offer your clients point spreads and point total wagering? After all, you could keep doing that on your own spreadsheet without paying a platform a weekly fee for each of your bettors. The options that you can offer in terms of prop bet on football action make AcePerHead.com a solid choice.
When it comes to server security and bandwidth, you don't want to leave your sportsbook in the hands of a fly-by-night value platform. The security protocols that AcePerHead.com has in place will ensure that you and your betting clients all have peace of mind when sending and receiving money to the platform. Whether you use Bitcoin or money transfer services in your nation's currency, you can rest easy knowing that our third-party encryption software will keep your personal information secure. When it comes to server bandwidth, it might sound unimportant, but you will think otherwise when there is an avalanche of wagering action coming through the server on a busy football weekend, such as New Year's Day, when the college bowls are in full swing, or an NFL playoff game day. With AcePerHead.com, using our football betting software means that you have access to our premium servers, which have backup systems in place to make sure that the platform stays up.
There is also a wealth of opportunity that AcePerHead.com provides you and your betting clients in sports beyond football. No platform at the same price point offers more variety in terms of sports available, as well as flexibility in choosing and setting up prop bets for these games. You also have access to more horse racing tracks than the competition at our price point, and the casino gaming choices offer live dealers and an entire spectrum of games. This means that you have more guaranteed revenue streams coming into your account.
What can pay per head do for my sportsbook?
When you sign up with a pay per head sportsbook platform like AcePerHead.com, not only do you get access to our football betting software but let's also consider the administrative tasks that you no longer have to worry about. You get to pick the matchups that you offer, as well as the side props that your bettors can add. You can use the odds that we pre-select, or you can set your own, and as the game gets closer, if action gets heavy on one side of your point spread, you can go in and change it.
In other words, you get to do the things that you enjoy about running a book – picking events and controlling the action. You can set limits for each bettor, but you don't have to make sure that the money comes in because our platform is already connected to your client's payment accounts. You just sit back and wait for the money to come in.
Don't waste any more time worrying about deficient service and unreliable football gambling software, switch today!